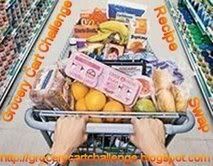 Here we are….Friday again. Here is where we share our recipes with each other. Thanks to some special bloggy friends we now have a button and you can grab the code off my sidebar.

This week's theme is Potluck Recipes. I've got potlucks coming out of my ears all summer and could use some fresh ideas. So….


Please make sure you link directly to your own post rather than your general blog.

Please include a link in your post that comes right back here to the recipe swap post.

Fire away!